Planning an around the world trip sounds slightly… intimidating. I'm not gonna lie, it's a huge undertaking. It takes a lot of planning and preparation, especially if you are on a budget. You know it will be so worth it though – so here are my best tips for planning my around the world trip on a budget.
1. Pick your "must see" countries. My very very top countries to visit include Costa Rica, Ecuador, Peru, Spain, Italy, Greece, India, Indonesia, and Australia. I am trying to do this trip using the smallest possible amount of money though, so instead of buying a plane ticket from Greece to India, I am considering either land travel or skipping India. Which leads me to my next point…
2. Choose the most inexpensive forms of travel for a trip on a budget. Land travel is so much less expensive than flying in a plane. Choose land travel whenever possible to save the most money. To get from Costa Rica to Ecuador, I will be taking either a bus or train. Because there are some pretty awesome countries in between there, and I have time, I'll most likely be spending a couple of weeks in Columbia before heading to Ecuador. I consider these little stopovers "bonus countries." Plus, land travel can help you learn the country so much faster, and it's a great way to meet locals.
3. Mix up expensive and inexpensive countries. Pay attention to conversion rates and plan accordingly. For example, let's compare two of the places I am going – Costa Rica and Europe. The conversion rate between the US and Costa Rica is excellent – my dollar is much stronger in Costa Rica. It doesn't work out quite so well in Europe though. To balance this out, I will be either couch surfing or WWOOFing in Europe, but staying in higher end places in Costa Rica. My mom and both sisters are meeting me in Costa Rica, so we are renting the coolest house in the world to stay at while they are there. This could turn out to be the most expensive accommodation that I pay for my entire trip, but to me it is well worth it, as we would not be able to afford a house like this in Europe (without spending an arm and a leg), and I will be staying with my family – it would be worth it to pay extra for privacy.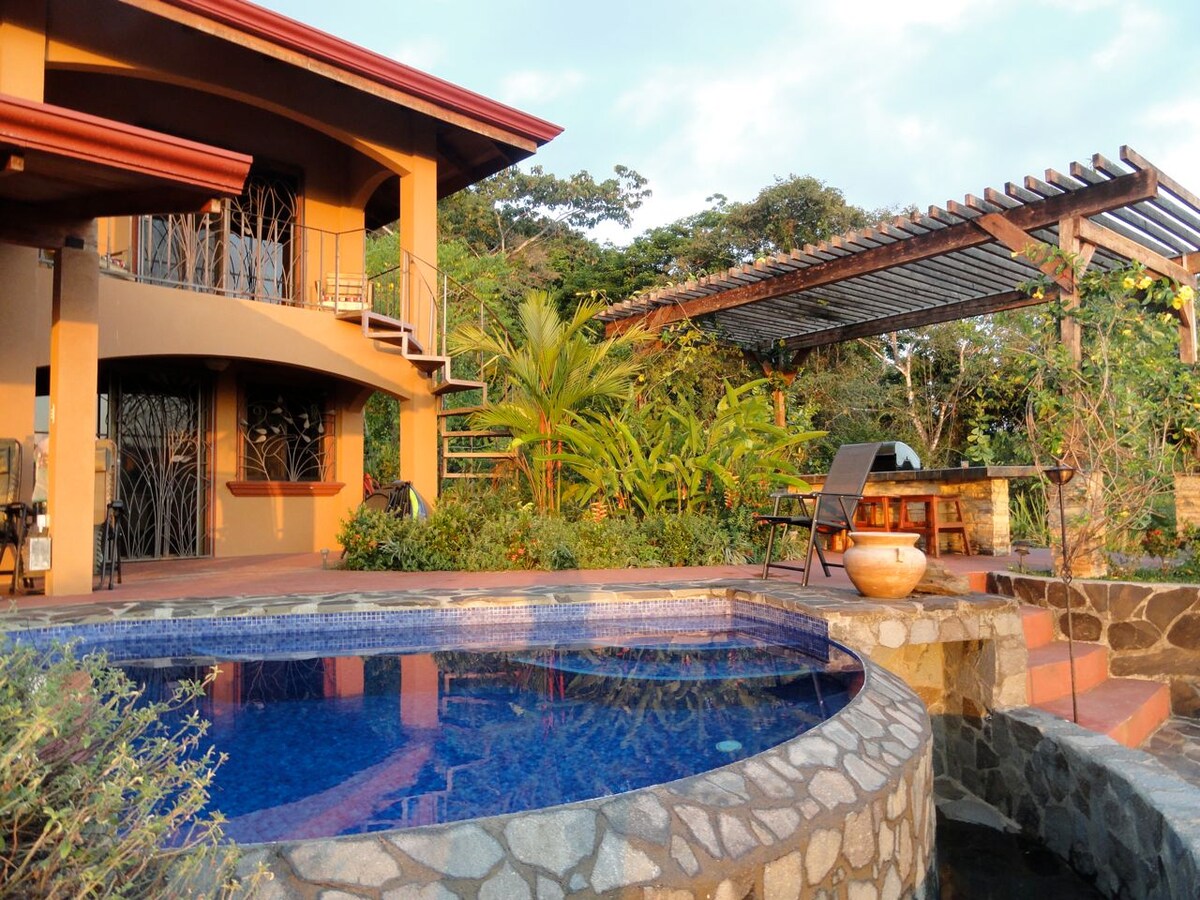 4. Plan the trip according to plane ticket prices. I originally wanted to go from Peru to Australia. But when I looked up pricing, I realized it's about half the price to fly from Peru to Madrid than Peru to Sydney. This means that I am going from Peru to Madrid instead of to Sydney right away. Being flexible can save you tons of money when planning a trip. I'll now be spending time in Australia toward the end of my trip, instead of the beginning.
5. Speaking of plane tickets, has anyone heard of the around the world ticket? There are some massive pros (and cons) to this ticket. The best part of this ticket is that you can plan it all out and not stress about plane tickets any more. I love knowing that things are finished and taken care of. You can change the dates with this lil gem also, so if you decide that you'd like to stay in Croatia for a bit longer, you can! It can also save you some money depending on your circumstance. However, you must use this ticket within one year, and you have to start and finish in the same place. I will not be purchasing this ticket, because I will be travelling for more than a year. If you decide not to use this ticket, check out my post on travel hacking for how to save major moolah on plane flights.
6. Plan time to plan your trip. I spend anywhere from 5-10 hours a week thinking about where I want to go, checking flights, checking couchsurfing.com, and dreaming. I have a very vague itinerary of things I want to see, but I am planning on buying a plane ticket and going exploring. Depending on your type of travel, you may want to spend more or less time on this portion.
What do you think of my tips? Have any of your own? Please let me know in the comments!
xo
Amanda